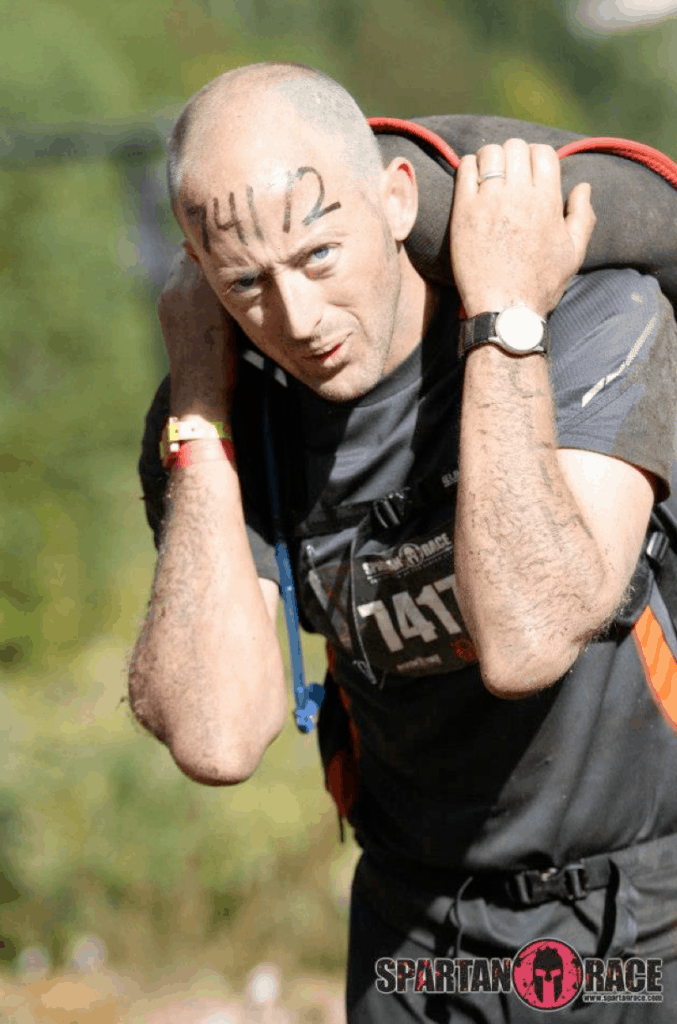 Jeff Kidder
I am addicted now; to feeling good and feeling the power of a healthy body. I began working on my "core strength" during a battle with lower back issues. Off and on, pain would radiate down my leg, not only making the daily routines difficult, but mentally taxing as well. When you are in pain, you become motivated to get out of pain and my chiropractor helped me to realize that I needed to strengthen my core and work on my posture in addition to getting adjusted if I wanted to resolve my problems. It was then my journey began. Starting out with therapeutic exercises and weekly adjustments, it soon turned into training for, and completing, the Tough Mountain challenge and now the Spartan Beast."
"The Spartan Beast is a 13+ mile course with 25+ obstacles including hiking/running up the mountain, crawling under barbed wire, leaping over fire, dragging cement blocks behind you uphill and climbing over 8' walls to name a few. The satisfaction in completing this course was heightened by the fact that not long before this, I was in chronic lower back pain and could not begin to run or even get out of bed easily. HealthQuest Chiropractic helped to not only align my spine with the Activator Methods, but they educated me on remedial treatments while augmenting my therapy with massage, nutritional recommendations and therapeutic exercises. It is because of this care and mental determination that I was able to not only relieve my pain but take it to the next level."
HealthQuest Chiropractic has changed my life. Could they change yours?
Sally Weinrich, RN, B.S.N., PhD.
A special thanks to Dr. Roberts and all the great people at HealthQuest Chiropractic. I am an Appalachian trail hiker with a history of a broken back, knee, ankle, toe; and pinched nerves in my neck, and a frozen shoulder. I know the difference between excellent and outstanding care to mediocre care. Everyone at HealthQuest is outstanding!!! I am a nurse with a doctorate degree and years of research in preventive care. I value and respect their holistic approach to health care. From Massage Therapy to Therapeutic Exercises aimed at specific injuries to special therapy such as ultrasound and specially designed orthotics, they treat the entire body. They are the best!!!